Kimberly is Making a Difference!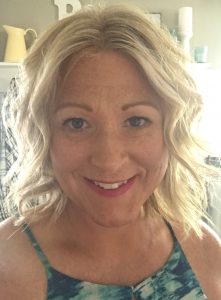 Board member Kim Biehl knows first-hand the territory that Communities In Schools (CIS) of Northwest Michigan covers.  She graduated from Central Lake High School, lives in Mancelona and teaches in Kalkaska, three of the communities where CIS is making an impact.
"I've been on the CIS board for eight years and was eager to advocate for quality programs that enhances education," said Kim, who is married to Mancelona native Aaron Biehl.  They have four children – with their oldest in college – and stay busy with Little League, soccer, band and other after school programs.
Kim grew up in Central Lake, where her parents were teachers, and got her elementary education degree from Grand Valley State University. At Grand Valley, she was in the marching band and president of her sorority. She has her Master Degree in Early Childhood Education.
After College, she lived in San Diego for a year, then moved back to Michigan. She began substitute teaching before landing in Mancelona as a full-time teacher. She worked 14 years at Mancelona Elementary School, then became a teacher at Birch Street Elementary School in Kalkaska three years ago.
"When I joined the board, I was an elementary teacher at Mancelona and quickly became a liaison between CIS and the elementary school," she said.
So with a busy job teaching and raising four kids, there isn't much spare time for Kim.  "But when I do have spare time, I enjoy walking our dogs, camping (in a travel trailer, not a tent!), help to coach softball for the Mancelona varsity team, attend music concerts in the summer and spend time with family and friends," she said.