Edwards A Perfect Fit for CIS Board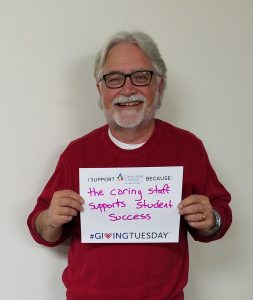 John Edwards' career as a social worker has been an invaluable resource for the CIS board.  Edwards joined the board a year ago in conjunction with CIS expanding to Suttons Bay, where the retired Edwards and his wife Niki live.
John graduated from Michigan State in 1974 and worked with the Ingham County Court system for two years before moving north to Suttons Bay in 1976 to take a job with the Department of Human Services.  "That job entailed working with a juvenile delinquency caseload along with basic welfare clients," said John.  He returned to MSU to get his Masters in Social Work from 1978 to 1980. While in school, he and Niki were resident managers of a Clinton County Probate Court group for delinquent and neglected teens.
In 1980 they moved back to northern Michigan, where he worked for the Grand Traverse County Mental Health Department as a clinical therapist. He also started his own part-time practice. In 1993, he started working for Elk Rapids Schools as their first social worker.
"Working in the schools was the most rewarding part of my social work career," said John. "After my wife retired as a teacher a few years ago she convinced me to retire the following year so we could spend more time traveling and with our grandchildren."  John and Niki have two grown children, who live in Royal Oak and Petoskey, along with four grandchildren.
John grew up in Detroit, the second of four children.  "Detroit was a great place to grow up then," he said. "I loved sports, playing army and music. After the Beatles performed on the Ed Sullivan Show in 1964, I joined a few friends and we formed a rock band. I turned my years of piano lessons into playing a small organ in the group. We played at school dances and other venues around the city during my high school years."
John still enjoys playing golf and has been in the same league for nearly 30 years.