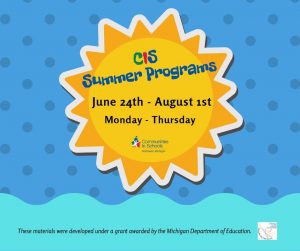 CIS will offer Summer Programs to students at Mancelona Elementary School, Mancelona Middle School, and Kalkaska Middle School.  Please click on your child's school for more information.
Interest forms should be returned to the school by May 31st.
Please contact the CIS Main Office if you have any questions:  231-587-5044.